QuickApps is an application development and consulting company that specializes in the Quick Base app-building platform. We develop applications quickly and get them into production-use where your business can begin to benefit from a systems-based tool to support even your most business-critical processes.
Have a subscription to Quick Base that is underutilized due to lack of personnel, time, or other resources? Have critical business processes reliant solely on human intervention for execution?
Let QuickApps reduce your operating costs by creating operational efficiencies and mitigating business risk through the development of systems-based applications that can support even your most critical business processes.

Quick Base Application Development
On the Quick Base app-building platform, QuickApps can develop applications to support almost any business process.
In addition to the databases that support your applications, QuickApps can help you leverage your investment in the Quick Base platform by developing system workflows, email notifications/alerts, and scheduled reports to create operational efficiencies and mitigate business risk associated with processes reliant on human execution.

Business Analysis (BA)
Critical to any application development effort is the understanding and capture of business requirements.
At QuickApps, we recognize the importance of not only gathering discrete requirements, but more importantly – analyzing and understanding how those requirements affect the business process in which the Quick Base application is intended to support.
Business Process Management (BPM)
From documentation, to analysis, to optimization – QuickApps understands the need for reliable, efficient, and repeatable business processes.
QuickApps can provide Business Process Management (BPM) Services to support your application development initiatives, from documenting your business process to working with your users to help identify and reduce pain points in the process in order to reduce process inefficiencies and total operating costs.

Project Management (PM)
QuickApps also offers Project Management (PM) services as a part of its application development offering. We utilize a project management methodology that supports an efficient and effective application development lifecycle. Alternatively, we can defer to an established methodology you may already have in place.
Although our methodology is based on a traditional waterfall approach, we normally expect two or more iterations of the life-cycle in any development effort because we recognize the need to implement solutions quickly, but also realize that missed or unanticipated requirements is cost-prohibitive to avoid.
Fast Quick Base application development
Thorough capture and analysis of application requirements
CLEAR BUSINESS PROCESS DOCUMENTATION
Efficient project management of the application development lifecycle
How Our Customers Benefit
Fast application development and implementation
Iterative optimization of your applications based on user feedback
Reduced total cost of ownership - no need to staff a BA, a developer, and a PM internally
Reliable systems-based applications that eliminate or reduce human error in business processes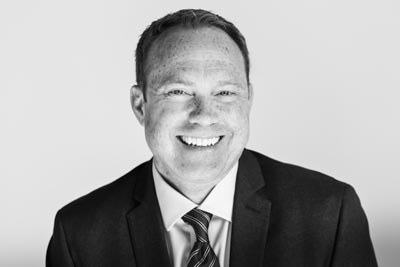 David Hunter is the founder of QuickApps and the managing member of Configuration Development, LLC. He has his MBA from the University of St. Thomas with a concentration in Information Management, and his BBA from Iowa State University with a major in Accounting.
David has held leadership roles most of his career, spanning 20+ years. His experience includes public accounting, private accounting, insurance & financial services, manufacturing, and online commerce for both B2C and B2B markets. His functional responsibilities have included auditing, accounting, financial reporting, business & IT analysis, IT management, application development, project management (PM), portfolio management (PPM), sales engineering, sales force automation (SFA), and business process management (BPM). He has managed personnel directly and indirectly, including personnel for accounting teams, project teams, systems development and support teams, ERP implementation teams (Oracle, PeopleSoft, SAP), and ecommerce project management teams.
For more information about David's work experience, please see his LinkedIn profile at www.linkedin.com/in/davidphunter.
CONTACT US
QuickApps can help!
QuickApps can support businesses of all sizes.
If you're considering outsourcing development to help further leverage or grow your current Quick Base application portfolio, or if you simply would like more information about how we can add value, you can reach us at:
Email us at info@quickapps.com